Chef de Partie
You will experience the ultimate culinary experience at Current Rooftop, the only rooftop restaurant & bar in 's-Hertogenbosch. Discover this new, cosmopolitan destination with amazing views over the historic city and the green surroundings. Current Rooftop is located in the Paleiskwartier, just a 10-minute walk from 's-Hertogenbosch train station. Current Rooftop is part of the new lifestyle hotel The Den, 's-Hertogenbosch, a Tribute Portfolio Hotel, opened on March 28, 2022. This hotel is part of the Odyssey Hotel Group.
What will you do?
As Chef de Partie you prepare beautiful dishes for our guests with passion and you are responsible for independently running and managing your partie. Together with the other team members, you will ensure that Current becomes a culinary concept in 's-Hertogenbosch and the surrounding area. This luxury F&B outlet is a real icing on the cake in hotel The Den, where you can become part of. Since it is a pre-opening, you will be there from the very first moment and help to shape the department.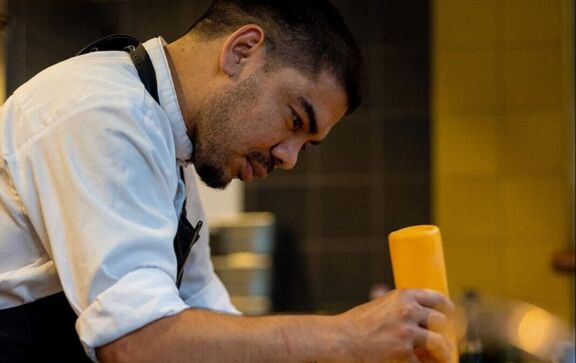 What are your duties?
Carrying out preparatory work;
Assess ingredients to be used for freshness and shelf life;
Preparing dishes according to recipes or specific instructions from the Chef;
Preparing dishes for transfer according to established instructions;
Independently run and control your party;
Checking whether the dishes meet presentation requirements according to the "not good is not giving" principle;
Leaving a properly completed mise en place and order list with a view to the next day;
Assisting in receiving and storing delivered items and checking their quality;
Contribute to cost control, revenue improvement and other department goals;
Adhere to the cleaning schedule, work hygienically and keep your workplace and kitchen equipment clean and leave it behind;
Working according to HACCP procedure;
Invest in a pleasant cooperation with the service;
Working according to the guidelines of Tribute Portfolio & Marriott International.
What we expect from you
You love food & drink and have a passion for restaurants. You can find yourself in the following qualities:
A completed training Independently Working Cook;
Experience within fine dining is a must;
Experience within the hotel industry is a plus;
Driven;
Independent
Quality oriented;
Coach;
Lots of Energie;
Fun.
Apply directly
Are you interested in this position? Contact us directly. Send your CV and motivation letter to hr@hoteltheden.nl or use the contact form. We'll let you know as soon as possible.