Restaurant
The new culinary highlight of Den Bosch is open: Current Rooftop Restaurant.
Expect the vibe of Manhattan, the classy touch of Paris, a bit of spice of Tokyo & the goodness of Den Bosch.
Sensational flavors of seasonal dishes made with local products and cooked over an open fire. Smoke, wood and charcoal are frequently used in the dishes. On weekdays the atmosphere is intimate and relaxed, on weekends we turn up the music and Current Rooftop comes to life even more.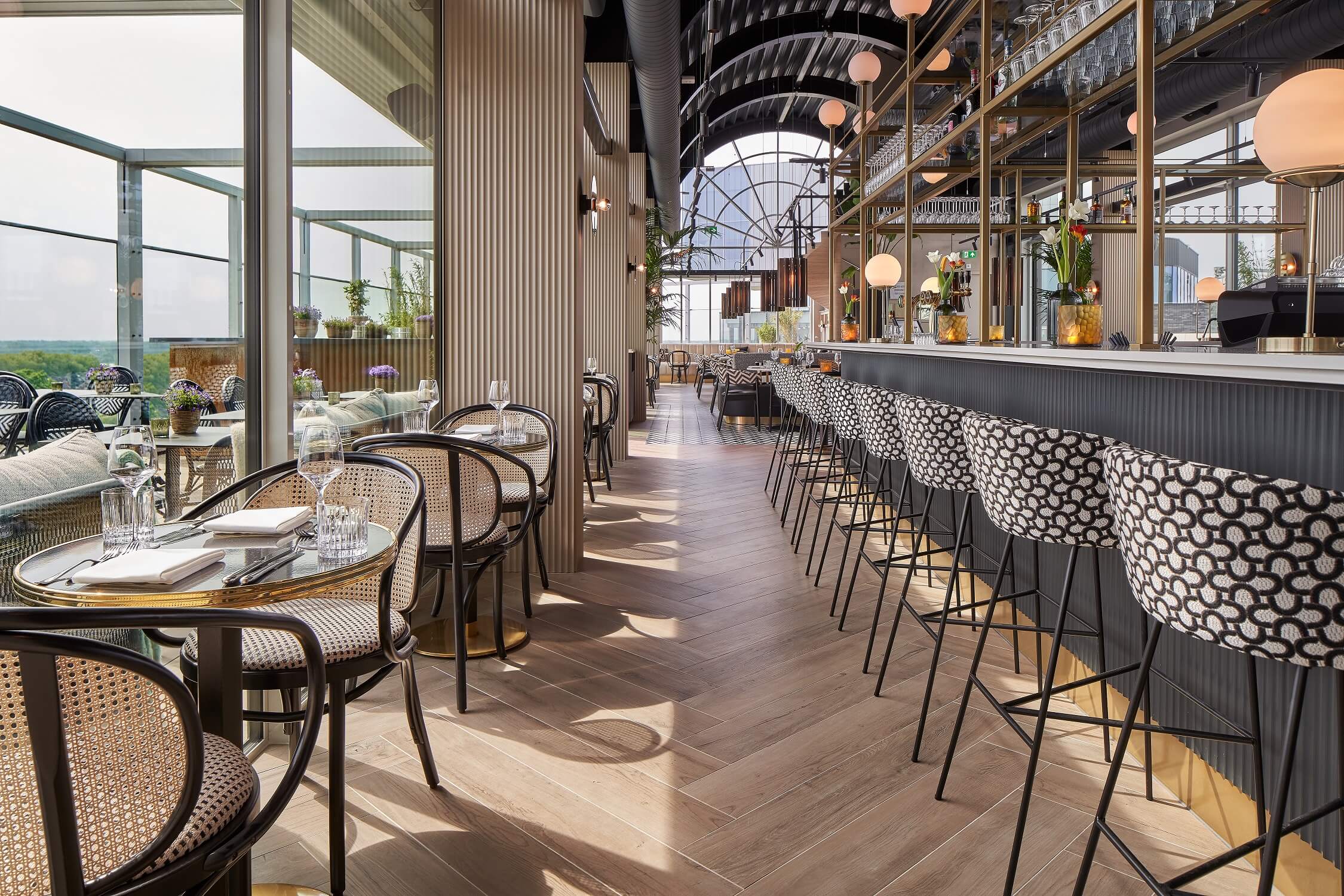 Bar
At Current Rooftop Bar we like to shake things up. Raise your glass at our cosmopolitan bar with a sexy interior. This is the destination for sizzling cocktails and dazzling champagnes. Also for coffee meet-ups you have come to the right place. With a spacious rooftop terrace and a great view over the city, this is the unparalleled place in Den Bosch.