Let's connect
Magistratenlaan 54, 5223 MD 's-Hertogenbosch
9th floor of Hotel The Den, a Tribute Portfolio Hotel
Current Bar
Wednesay to Saturday: 16:00 - 01:00
Current Restaurant
Thursday to Saturday: 16:00 - 01:00
Kitchen Open: 17:30 - 22:00
Special Opening Hours:
Closed on Carnaval's Saturday (18th of February)
Open on Tuesday 14th and Wednesday 15th of February
Reservations
Dining at Current Restaurant is only possible via an online reservation.
Reservations via telephone are not possible.
Access
Access via entrance Hotel The Den (Magistratenlaan 54)
To access Current Rooftop, come in at the entrance of Hotel The Den & walk to the elevators.
The two elevators on your left take you to the 9th floor to the Current Rooftop.
Access via Palace Bridge (pedestrians only)
Ring the bell at Hotel The Den. The door will be opened.
With the elevator, you can only go to the ground floor (0).
Here you get off and cross over to the other two elevators.
These two elevators will take you to the 9th floor, where Current Rooftop is located.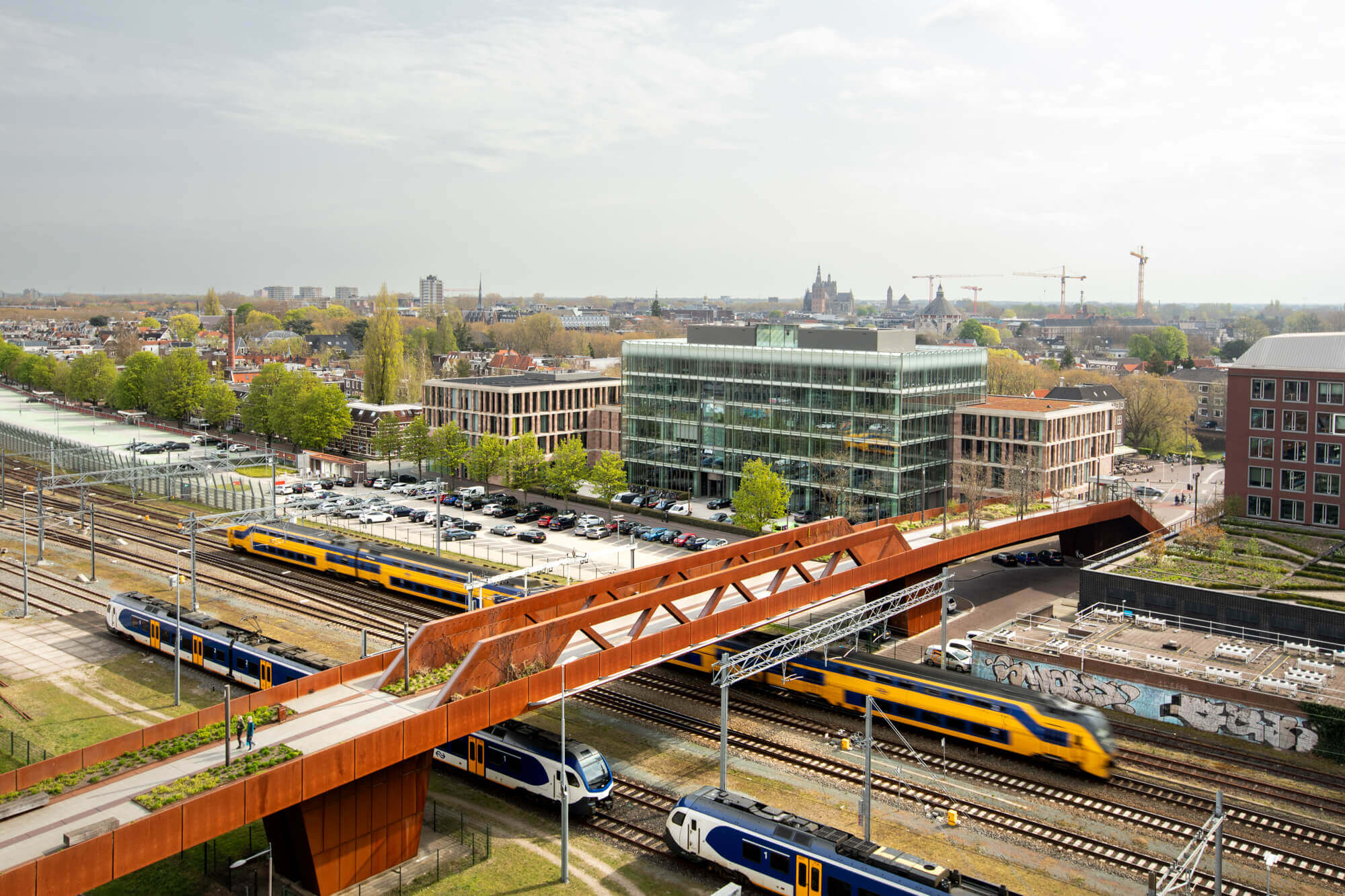 Parking
We recommend parking garage Paleiskwartier, at Hugo de Grootlaan 84, a 5-minute walk from Current Rooftop and Hotel The Den. The hourly rate is from €3.11 per hour and a maximum daily rate is €20,- per day.
Stay with us
Complete your experience with an overnight stay at The Den, 's-Hertogenbosch a Tribute Portfolio Hotel. Current Rooftop is located on the 9th floor of this new lifestyle hotel and therefore the ideal accommodation for an unforgettable evening.